Other Case Studies
Parcel Mapping System – Los Angeles Unified School District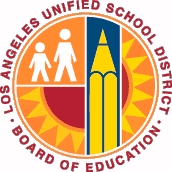 Our Client
Los Angeles Unified School District
California, USA
http://www.lausd.k12.ca.us
Project Background
Between 2000 and 2010, the Los Angeles Unified School District (LAUSD) is building hundreds of new schools in the Greater Los Angeles area. Using their existing real estate management system, LAUSD was able to manage and track the acquisition of properties, relocation of residents, and current state of building construction. However, to make the system more informative, they sought to add a method of visualizing building footprints relative to the land parcels under consideration.
Refractions' Solution
Refractions met with LAUSD developers and managers to discuss the details of their existing system and how a new mapping application should be integrated. The LAUSD content management system was OpenACS, and LAUSD had deployed it on a PostgreSQL database backend.
Because LAUSD was already using PostgreSQL, we recommended building the spatial component of the application right into their existing database infrastructure, using PostGIS.
We proceeded with the implementation in stages:
First, we built a prototype mapping application to demonstrate to the LAUSD, who were quite new to the concept of GIS, how the mapping component would operate.
Changes were made to the prototype based on feedback from the LAUSD stakeholders.
Once the prototype was accepted, Refractions began integrating the mapping component into LAUSD's OpenACS-based environment.
Steps were taken during the integration to ensure the minimum possible interruptions to LAUSD's IT environment. Once the development was complete, Refractions provided a week of on-site support and training, to ensure that LAUSD development staff could maintain and update the mapping software independently. Finally, Refractions worked with the LAUSD development team to deploy the new component in their test and final production environments.
The Result
The integration of a custom mapping component allows LAUSD development managers to:
Visualize proposed building footprints relative to property parcels, roads and other geographic data ;
Print reports showing the building footprints and property parcels, as well as status information about the building plan and property acquisitions; and
Access these functions without leaving the familiar interface of their pre-existing property management software.
By integrating with the existing LAUSD infrastructure, and using complementary open source components, our solution has given LAUSD control over their new GIS functionality. The OpenACS code modules we delivered are familiar to the LAUSD technical team, and can be managed in-line with the rest of the LAUSD web applications.