Company
Open source spatial software is a systems implementation power tool, and Refractions Research knows how to use it.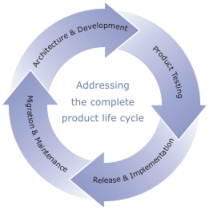 We build systems using the best of both open source and commercial software, managing the complete systems lifecycle:
requirements gathering,
design,
implementation,
deployment and
long-term support.
Refractions is a dynamic company, in a rapidly changing and maturing field: geospatial information technology.
Our team of technologists includes project management, architecture, design and development, with experience in a wide range of technologies.
Our partnerships with market leaders in geospatial and open source add to the depth we can offer to clients.
Our strategic participation in open source geospatial products give us the tools and experience to solve extremely complex geospatial problems with flexible and reliable tools.
Mission Statement
Always be building, always be learning, always be sharing.
We help our clients harness technology to grow their businesses.
We listen carefully all the time.
We build and deliver systems that work.
We never lose sight of the future.
We help each other do the best job we can.
We offer assistance where needed.
We accept help with gratitude.
We are always learning new things.
We help bring spatial intelligence to the world.
We give people tools to understand and model the earth.
We face outward, not inward, and learn from the experiences of others.
We engage and work with others to move technology forward in a cooperative manner.